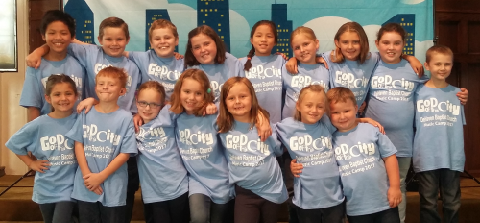 Monday, June 25 – Friday, June 29
9:00 a.m. – 12:00 p.m.
Ages: Completed 1st – 5th grades
Cost: FREE
Camp Details:
Music Camp this year will feature music about God's Promises.  We will begin musical rehearsals on Monday and conclude camp on Friday, June 29 at 12:00 noon with a performance that includes spoken parts, choreography, and music. For attending Music Camp your child will receive a musical CD, and camp t-shirt free of charge.
Feel free to contact Clay Sommer at dehavenmusic@gmail.com or call 502.222.1535 for more information.
Please register below:
Address
DeHaven Baptist Church
300 W Main Street
PO Box 349
LaGrange, KY 40031