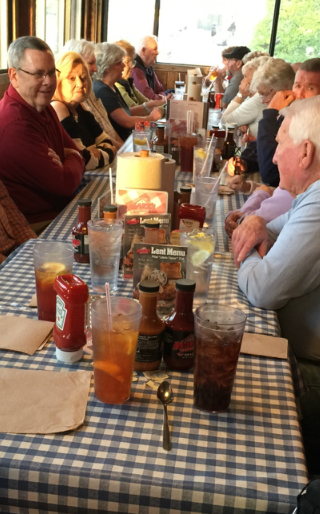 Prime Timers
Senior Adult Ministry
DeHaven's Senior Adult Ministry, Prime Timers, provides opportunities for you to develop new friendships, grow in your faith, and expand your horizons.  We enjoy monthly meals, occasional concerts or plays, and Christian entertainment together.
Monthly Fellowship
Each month the Prime Timers gather for a time of food, fun, devotion, and fellowship.  Watch the church bulletin for announcements of activities.
Upcoming Activities
October 15: Huber's Farm and Orchard, Starlight, IN.
November 13: Two Rivers Restaurant, Carrolton, KY.
Contact: Clay Sommer (502)222-1535 for more information and upcoming events.